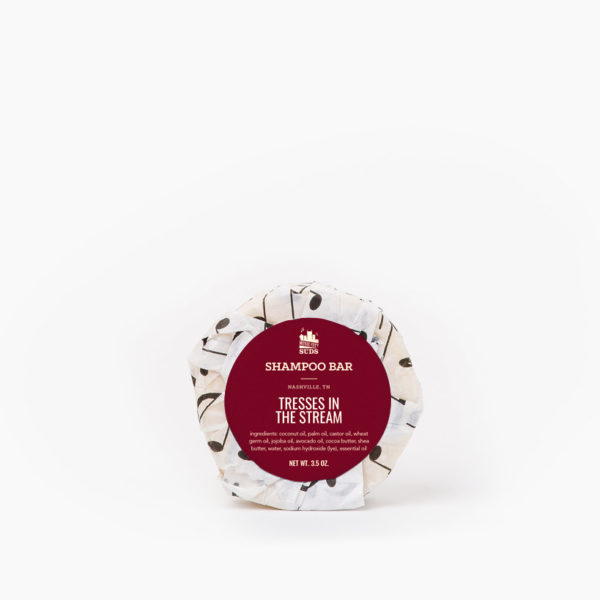 Tresses in the Stream Shampoo Bar
Inhale that intoxicating scent of lavender and peppermint and sail away with me to another world. Put your tresses in the stream and lather up with our shampoo bar. It is specially formulated just for your lovely locks. Our shampoo bar contains mane-loving oils like jojoba, wheat germ, and avocado, as well as healthy dollops of cocoa and shea butter. It has been formulated to provide you with a dense, rich lather perfect for scrubbing.
The scent is an invigorating blend of lavender and peppermint. Each bar weighs 3.5 ounces and comes fully wrapped.
Ingredients: coconut oil, palm oil, castor oil, wheat germ oil, jojoba oil, avocado oil, cocoa butter, shea butter, water, sodium hydroxide (lye), essential oil