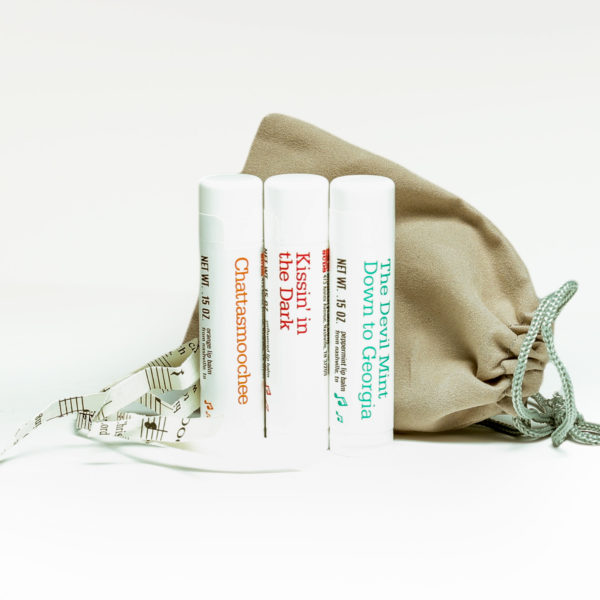 "This Kiss" Collection
Choosing your favorite lip balm is like trying to choose your favorite song. It's tough! There are so many good ones. Now you don't have to choose. You can try all three of our smash hit lip balms with our This Kiss Collection.
Each gift set comes with one tube of
The Devil Mint Down to Georgia
Chattasmoochee
Take this Balm and Love It
The balms come in a reusable gift bag.