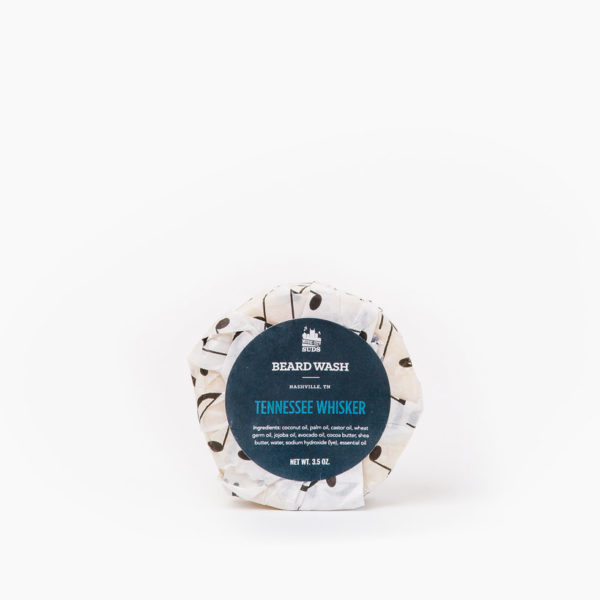 Tennessee Whisker Beard Wash
Your beard will be as smooth as Tennessee Whiskey after using this beard bar! Don't neglect that magnificent beard by scrubbing it with regular soap! Lather up with this specially formulated bar made just for your lovely facial locks. Our beard wash contains skin-loving oils like jojoba, wheat germ, and avocado, as well as healthy dollops of cocoa and shea butter. It has been formulated to provide you with a dense, rich lather perfect for beard scrubbing.
If you and your beard are on the road, or perhaps backcountry camping with lumberjacks and grizzly bears, this bar also serves as a wonderful shampoo and body soap.
The scent is our own special house blend, Music City Studs: an invigorating mixture of zingy peppermint, sweet orange, and earthy tea tree. Each bar weighs 3.5 ounces and comes fully wrapped.
Ingredients: coconut oil, palm oil, castor oil, wheat germ oil, jojoba oil, avocado oil, cocoa butter, shea butter, water, sodium hydroxide (lye), essential oil