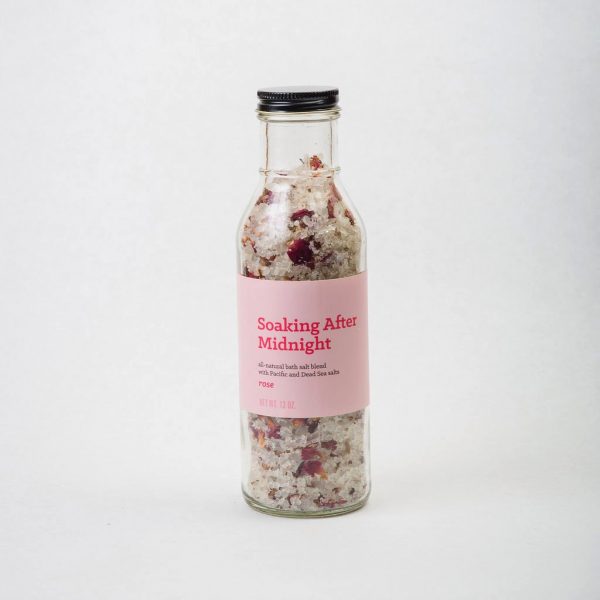 Rose Soaking After Midnight
The traditional country rose scent and dried rose petals will transport you to a bygone summer day. Sit back in your cast iron clawfoot tub, sip on your iced tea, and let the breeze bring in the scents from your flowering garden.
Soaking After Midnight is a luxurious bath salt blend that contains both Dead Sea and Pacific Sea salts, as well as all-natural rose flowers and pure essential oil. There are no added fillers, just a premium blend of salts high in minerals to help you relax and detox.
Simply add a handful (approximately 1/2 cup) of Soaking After Midnight to a warm bath. Each bottle holds 13 ounces of salts.
Ingredients: salt blend, rose buds and petals, rose geranium compound