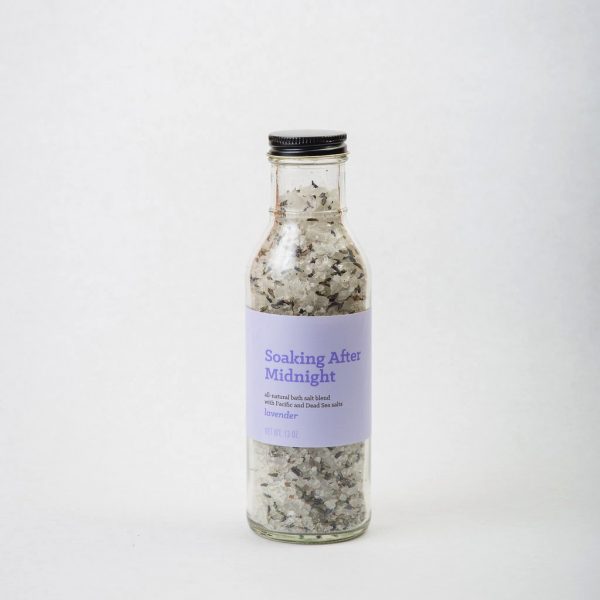 Lavender Soaking After Midnight
This salt blend is a luxurious lavender soak, and you're going to love it forever and ever. It is made with a 100% pure lavender essential oil for that unadulterated floral scent you love, and accented with dried lavender buds.
Soaking After Midnight is a luxurious bath salt blend that contains both Dead Sea and Pacific Sea salts, as well as all-natural lavender buds and pure essential oil. There are no added fillers, just a premium blend of salts high in minerals to help you relax and detox.
The Dead Sea salt in this blend is certified 100% authentic, pure and natural Minera Dead Sea Salt from Israel. It is the exact same salt used in the spas and treatment centers around the Dead sea in Israel. Minera Dead Sea Salt not been processed or refined here in the U.S.
Simply add a handful (approximately 1/2 cup) of Soaking After Midnight to a warm bath. Each glass bottle holds 13 ounces of salts.
Ingredients: salt blend, lavender buds, essential oil