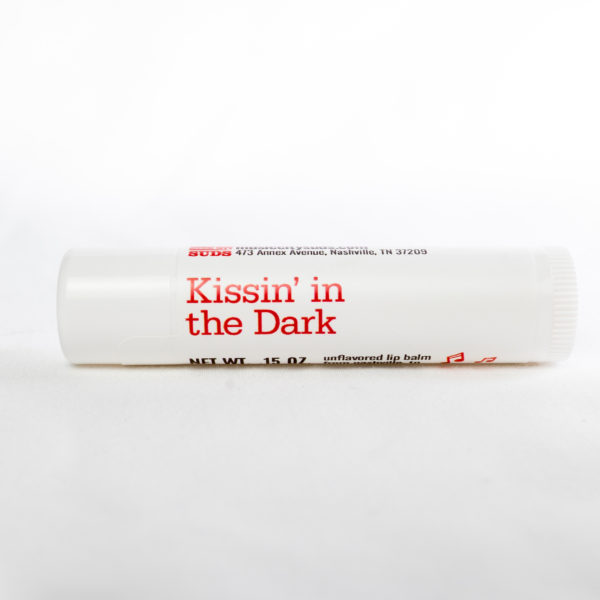 Kissin' In the Dark
How about you and me go kissin' in the dark? We can lie on our backs and count the stars where the cool grass grows. Hailing from Music City, USA.
Kissin' In the Dark is an all-natural, 100% vegan lip balm. It contains only oils and waxes and is blissfully unflavored. Each round lip balm tube contains .15 ounces of balm.
Ingredients: soybean oil, castor oil, beeswax, shea butter, cocoa butter.