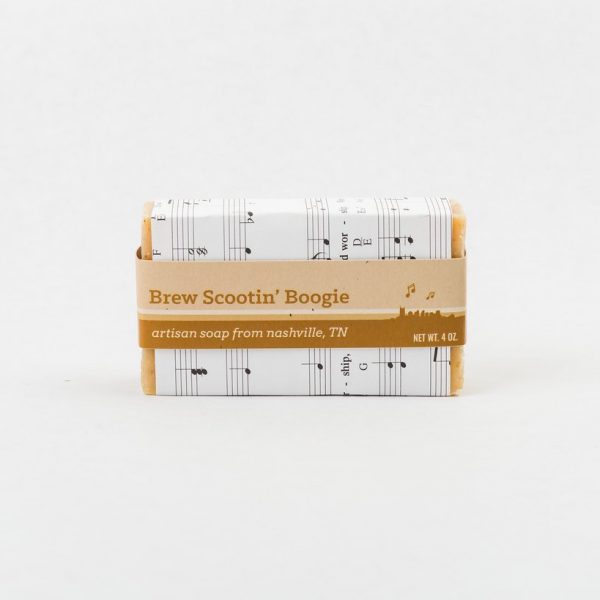 Brew Scootin' Boogie
"Brew Scootin' Boogie," our bubbly beer soap, will intoxicate you. It'll have you dancing "heel, toe, dosey doe"…just be careful boot scootin' in the shower.
Like the other singles on the roster, this bar is vegan, all natural, and handcrafted. It is made with a light beer, powdered hops, and is scented with a warm blend of orange and cinnamon essential oils. Each bar comes wrapped in a piece of sheet music.
Ingredients: coconut oil, olive oil, palm oil, sunflower oil, beer, sodium hydroxide (lye), hops, essential oil