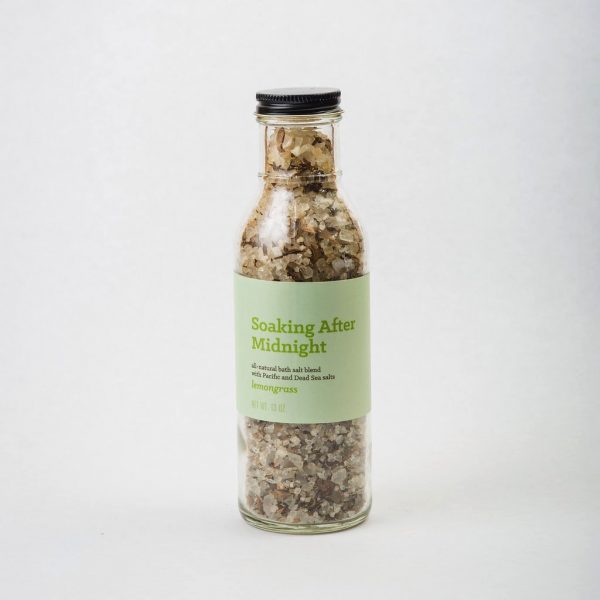 Lemongrass Soaking After Midnight
Point your rocking chairs toward the west, and soak up "Where the Lemongrass Grows." This airy, lemony scent is reminiscent of summertime: freshly mowed yards and bright, bright sunshine.
Soaking After Midnight is a luxurious bath salt blend that contains both Dead Sea and Pacific Sea salts, as well as all-natural chaparral leaf and pure essential oil. There are no added fillers, just a premium blend of salts high in minerals to help you relax and detox.
Simply add a handful (approximately 1/2 cup) of Soaking After Midnight to a warm bath. Each glass bottle holds 13 ounces of salt.
Ingredients: salt blend, chaparral leaf, essential oil