Sale!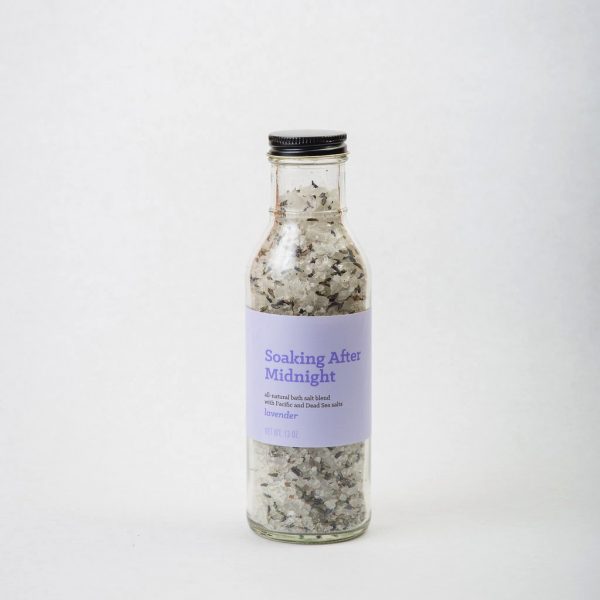 **CLEARANCE** Lavender Soaking After Midnight
1 in stock
**Oops! The label on this bottle of sweet smellin' salts is kind of wonky, so off to the B-sides vault it goes! It might be crooked. It might be wrinkled. The salt inside is still rootin' and tootin', though. Guaranteed.**
This salt blend is a luxurious lavender soak, and you're going to love it forever and ever. It is made with a 100% pure lavender essential oil for that unadulterated floral scent you love, and accented with dried lavender buds.
Soaking After Midnight is a luxurious bath salt blend that contains both Dead Sea and Pacific Sea salts, as well as all-natural lavender buds and pure essential oil. There are no added fillers, just a premium blend of salts high in minerals to help you relax and detox.
Simply add a handful (approximately 1/2 cup) of Soaking After Midnight to a warm bath. Each bottle holds 13 ounces of salts.
Ingredients: salt blend, lavender buds, essential oil