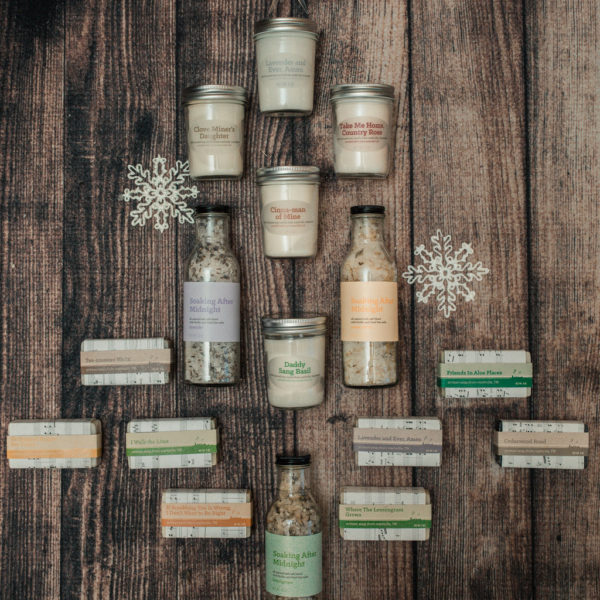 CHARITY ITEM : Lemongrass Gift Basket
8 in stock
This item is available for pick up only at one of our upcoming events. You can see of list of our shows at https://musiccitysuds.com/events/. Please note the show you would like to pick up at in the NOTES section at checkout. Use coupon code PICKUP to remove shipping charges.
This holiday-themed gift basket contains $34 worth of luxurious Music City Suds products. Your basket includes the following:
one bottle of lemongrass Soaking After Midnight bath salts
one bar of Where the Lemongrass Grows bar soap
one Where the Lemongrass Grows lotion bar
one Stand By Your Mandarin lotion bar
All products will come nestled in a Christmasy basket filled with shredded reclaimed sheet music and tied up with a bow.
100% of the proceeds from this item will be used to purchase books and toys for the Last Minute Toy Store in Nashville. Thank you so much for your support!